Happy Holidays from SuperSportiva
The passion, heritage and speed of Lamborghini.
Lamborghini Articles
Articles about the models and history of the iconic Italian automaker.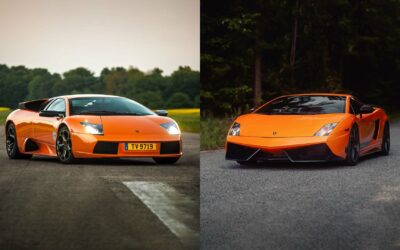 Supersportiva compared the Lamborghini Gallardo vs Murciélago. The Murciélago is faster with a V12, but the Gallardo is more compact and drivable with it's V10.
read more
Lamborghini Models
The designs and technical specifications of Lamborghini's supercars and SUVs.