Photo by Adrian Newell via Pexels. Photoshopped by Colin Finkle.
Is there a RWD Aventador? No. It is only offered in AWD so traction control does not ruin the driving experience.
AWD helps with tire grip a lot, maybe too much for some people. Many car enthusiasts prefer RWD so they can break the tires loose to get the rush that comes with a burnout or drifting around a corner.
Lamborghini acknowledges this customer preference by offering the Lamborghini Huracán EVO RWD. But they are unwilling to offer the same for the Aventador. Why?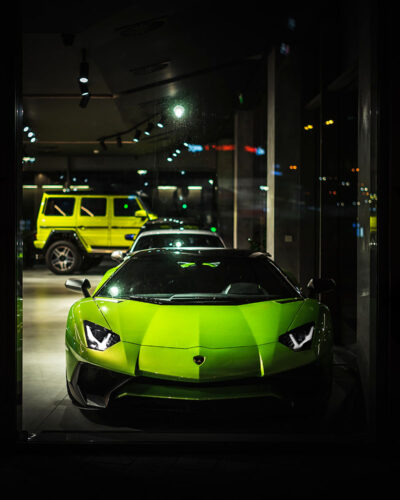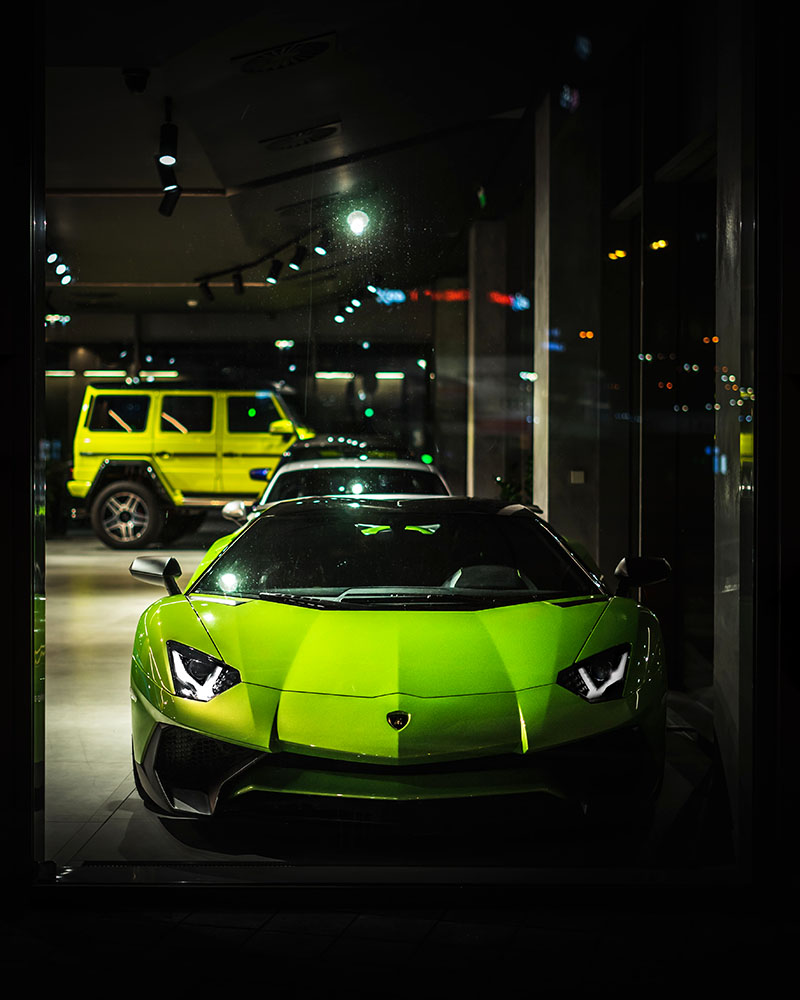 Lamborghini does not offer an Aventador model with rear-wheel-drive (RWD) because the constant intervention of their traction control system would ruin the driving experience.
Lamborghini Aventador is all-wheel-drive only because the drivetrain helps put the 690+ horsepower without the need for traction control. Thus, AWD means constant acceleration and a smooth engine note, both important for the signature Lamborghini driving experience.
Maurizio Reggiani, CTO for Lamborghini told Drive Australia that "[in an Aventador without AWD] the traction control would be so invasive. [Lamborghini] would have a lot of customers disappointed because the system cuts in too much."
Given the specificity of that answer, we can only imagine engineers under the direction of Reggiani tested an RWD Aventador and didn't think the driving experience was up to Lamborghini standards.
The Aventador SV and Aventador SVJ are both AWD. They, and all Aventador models, have a torque split 40/60 to the front and rear, so they handle like RWD cars in many ways.
No hope for V12 Lamborghinis with rear-wheel-drive.
Lamborghini fans hoping for a V12 connected only to the rear wheels will be disappointed. The successor to the Aventador, The Revuelto, features a hybrid drive powertrain. Hybrid powertrains need to be all-wheel-drive (AWD) or front-wheel-drive (FWD) to enable regenerative braking.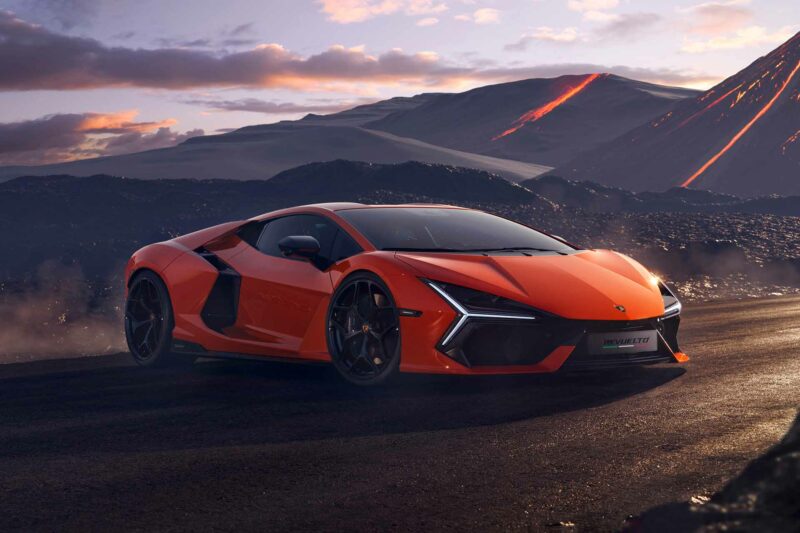 Most Lamborghinis are now all-wheel-drive.
Lamborghini started to offer all-wheel-drive (AWD) cars in the 1990s with the Diablo. All production models since have been offered with or offered exclusively in AWD.
The push for AWD puts Lamborghini in stark contrast with their main competitors, Ferrari, McLaren, and Aston Martin, who offer more RWD cars.
Lamborghini production models with AWD:
Lamborghini enthusiasts have used kits to convert their Murciélago from AWD to RWD.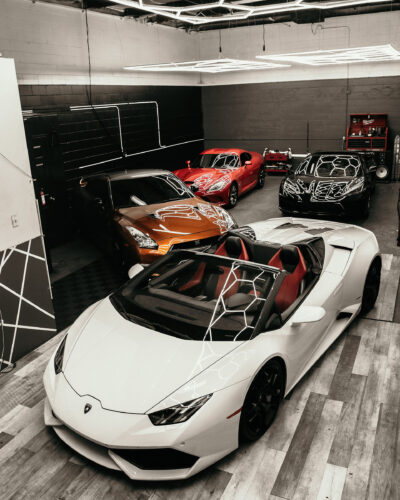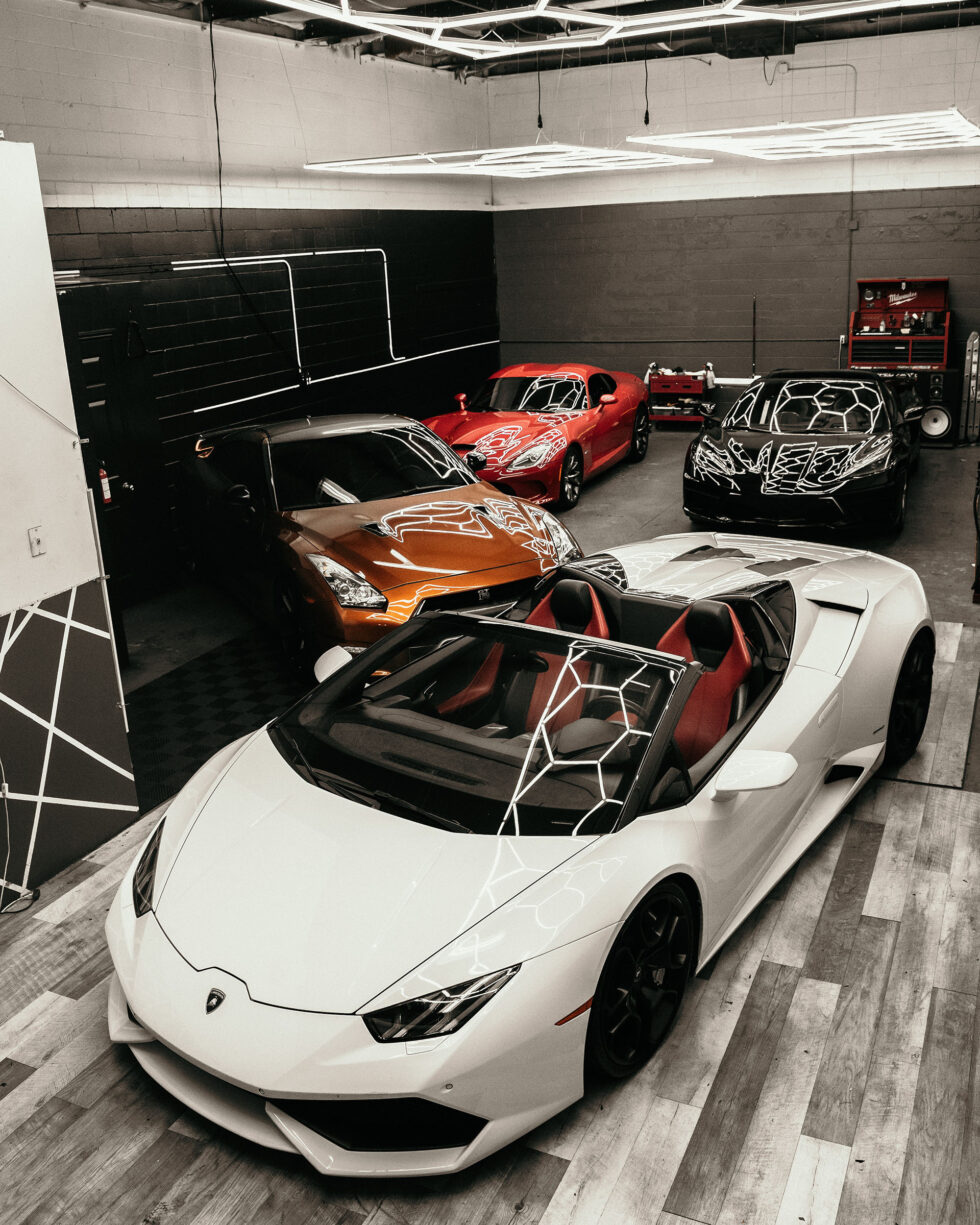 Are any Lamborghini models offered in RWD?
Lamborghini offers the Huracán EVO RWD for customers intent on having a rear-wheel-drive car.
For now, the Lamborghini Huracán is the only Lambo available with a RWD drivetrain. Seemingly, the Huracán EVO's more modest V10 with 600 HP does not overwhelm the rear wheels and kick in the traction control too much.