Photo by Justin Choi from Pexels
The V12 flagship in the 90s. The last of the unrestrained Lambos.
About the Diablo
The Lamborghini Diablo is one of the mid-engine supercar models (starting with the Miura) that Lamborghini is known for.
The Diablo replaced the Countach, Lamborghini's first futuristic model with that distinctive wedge shape. The Diablo was succeeded by the Murcielago.
Model Information
| | |
| --- | --- |
| First Model Year | 1990 |
| Last Model Year | 2001 |
| Engine Type | V12 |
| Induction | Naturally aspirated |
| Drivetrain | RWD, AWD |
| Layout | Mid-engine |
| Engine Orientation | Longitudinal |
| Body Style | Coupé |
| Number of Doors | 2 |
| Number of Seats | 2 |
| Front Suspension | Double Wishbone |
| Rear Suspension | Double Wishbone |
| Steering Type | Rack and pinion |
Video
Lamborghini Trivia
The Diablo was the only car that could be ordered with a Turbocharged engine.
In 1994, a Lamborghini dealership in southern California called Platinum Motors was selling Diablos with a twin-turbo engine. The turbo engine made 750 horsepower which was 258 more horsepower.
This is notable because the Lamborghini factory is very anti-turbo. This dealership had taken it on themselves and commissioned a twin-turbo kit which they sold as a dealer-installed option. Only about a dozen were made, and they are extremely sought after by collectors.
Learn about why Lamborghini cars do not come with turbochargers.
The Lamborghini Diablo in Media
LAMBORGHINI Diablo IN MOVIES
A LAMBORGHINI Diablo WAS featured in Dumb and Dumber
Lloyd and Harry, the buddy characters in Dumb and Dumber, buy a Lamborghini Diablo after they discover the briefcase they have been hauling around is filled with money. They drive the Diablo in the snowy ski destination of Aspen. The low-slung, rear-wheel drive Diablo is probably the worst vehicle for the snow, showing how dumb the characters are.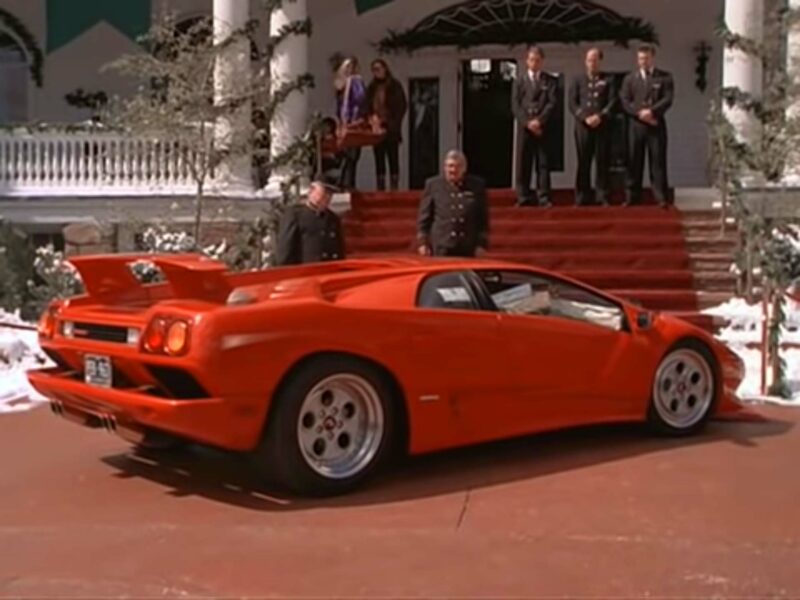 Learn more about Lamborghinis in the movies.
LAMBORGHINI Diablo IN VIDEO GAMES
LAMBORGHINI Diablo IN GRAND THEFT AUTO
The Pegassi Inferno Classic in GTA is based on the Diablo.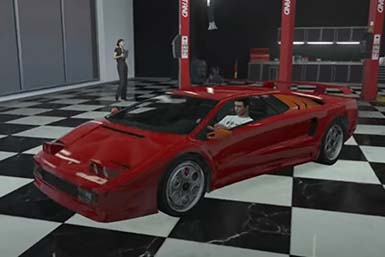 Learn about other Lamborghinis you can drive in various GTA games.