In a list of Lamborghini's competitors, Ferrari will always come first.
Lamborghini's competitors are:
Ferrari
McLaren
Aston Martin
Bugatti
Pagani
Koenigsegg
Maserati (pre-Fiat-Chrysler )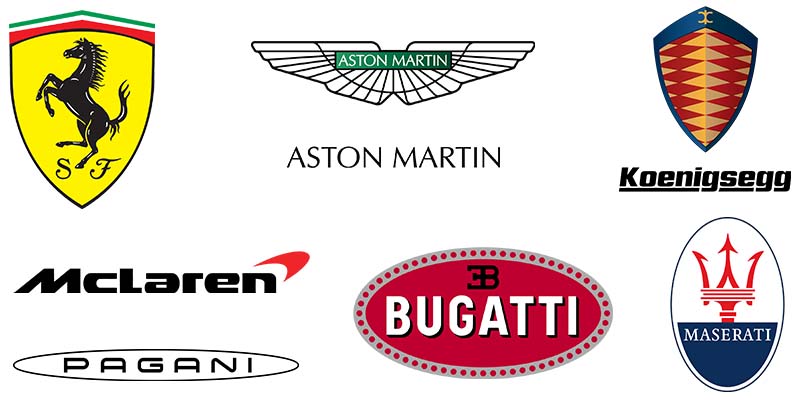 Porsche and other automakers such as Audi, BMW, Mercedes, Nissan, Chevrolet, Lotus, and even Tesla have models that are compared to Lamborghini models, but they are not competitors. Volkswagen AG even lists Porsche and Lamborghini in different categories on their investor relations website.
Why aren't they competitors? Lamborghini limits the number of cars and SUVs it makes so that their owners enjoy the exclusivity. Limited run cars turn heads and maintain their value in a way that full-production vehicles cannot.
Most automakers will make as many cars as they can produce and sell; Lamborghini has a different business model and appeals to another market segment. Sometimes traditional automakers make limited-run versions of existing models (e.g., Porsche GT3, BMW M5), but they will never match the exclusivity of Lamborghini.
Exotic cars are not competitive in the same way as other car segments; buyers of collector cars have an idea of what they want. They aren't going to shop based on features and price like you would a Toyota or Honda.
Exotic cars are also Veblen goods: products where more people want the product because of its high price, rather than a higher price reducing demand like it does in most cases. A person buys a Lamborghini because they are expensive, so it is seen as a status symbol. If someone made a low-cost equivalent to a Lambo, it would not replace the actual exotic car in the market.
For example, the Chevrolet Corvette Z06 is now a mid-engine, flat-plane V8 sports car with comparable performance and styling to the Lamborghini Gallardo and Ferrari F8 for 1/3rd the cost. Yet, I am not listing Chevrolet as a competitor because the success of the Corvette does not mean Ferrari and Lamborghini will sell fewer cars.
What distinguishes sports cars from exotic sports cars and supercars is their limited production runs. Lamborghini and its competitors will artificially limit the number of vehicles they produce through pricing or production caps. Limited runs also make exotic cars collector items; they can appreciate over time because specific models are highly desired and hard to find.
Chevrolet will make as many Corvettes as they can sell, and consequently, you see them very regularly: they're not special. But seeing an exotic sports car on the streets or at a car show is a treat. Offering a product very few people have is essential to the buyers and the brand.
Exotic Car Markets
Lamborghini competes in three product markets: exotic sports cars, supercars, and hypercars.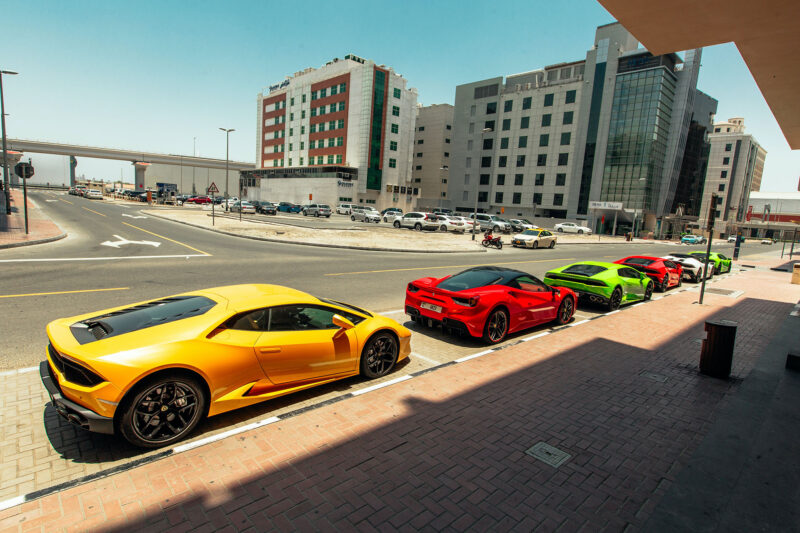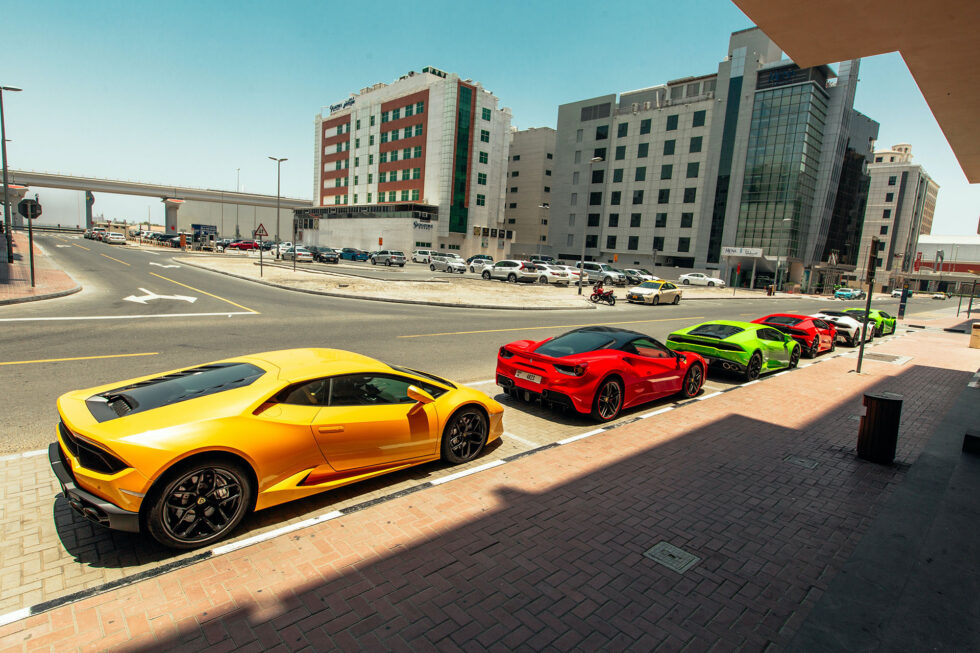 Exotic Sports Cars
Exotic sports cars are models with V8 or V10 engines with prices over $200,000 (USD) and limited production runs of approximately 1000-3000 per year.
Lamborghini's Exotic Sports Cars
Lamborghini currently sells the Huracan to people interested in entry-level exotic sports cars. In the past, they have offered the Gallardo and Jalpa exotic sports cars.
Competitors' Exotic Sports Cars
The cars that compete with Lamborghini's entry-level sports cars are:
Ferrari F8
Ferrari Portofino
Aston Martin DB11
Aston Martin Vantage
Maserati MC20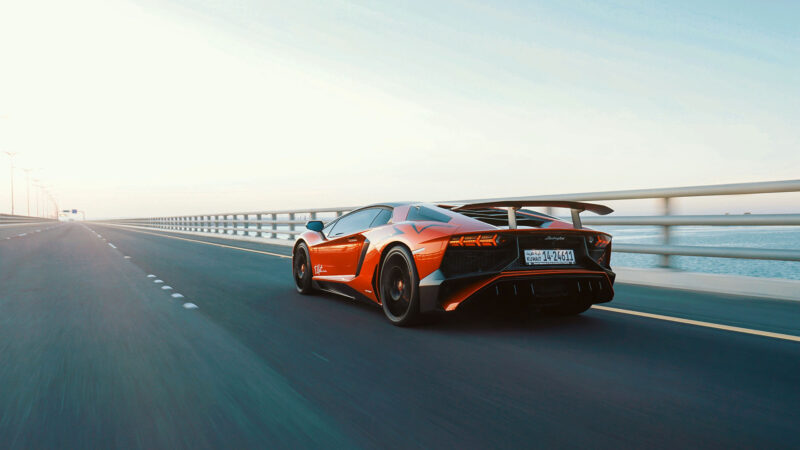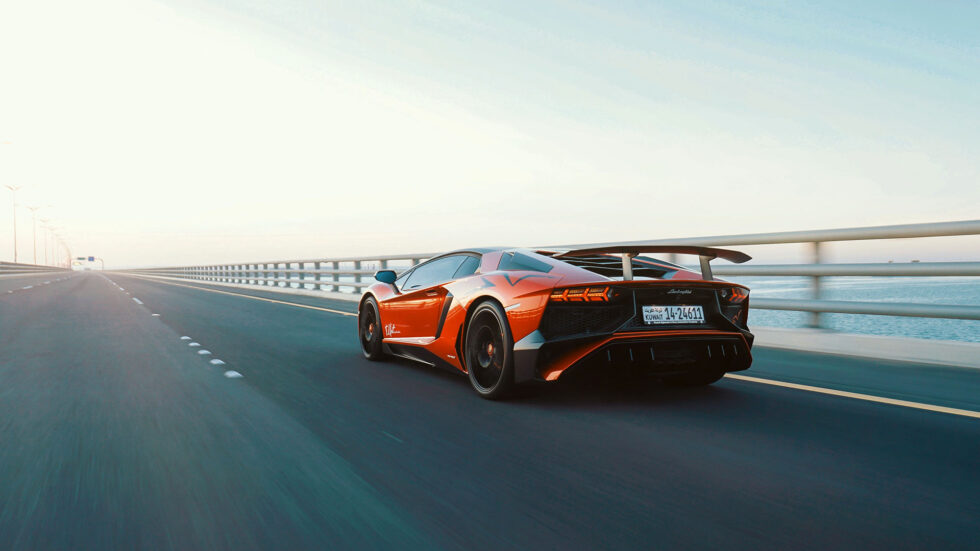 Supercars
Supercars are models with V12 or highly tuned V8 engines with prices over $350,000 (USD) and limited production runs of approximately 500-1000 vehicles per year.
Notable difference: Lamborghini has only offered their supercars as AWD when their competitors have many RWD supercars.
Lamborghini's Supercars
Lamborghini's supercar right now is the Aventador. They have previously sold supercars such as the Murcielago, Diablo, and Countach.
Competitors' Supercars
The cars that compete with Lamborghini's top production cars are:
Ferrari 812
McLaren 765LT
Aston Martin DBS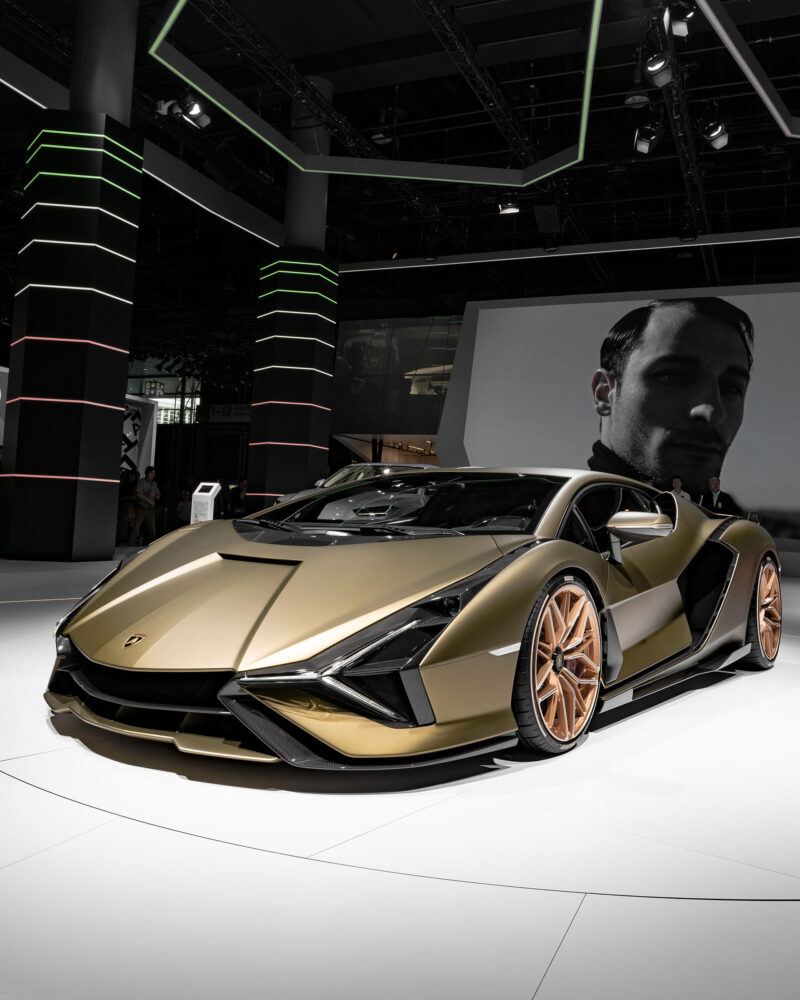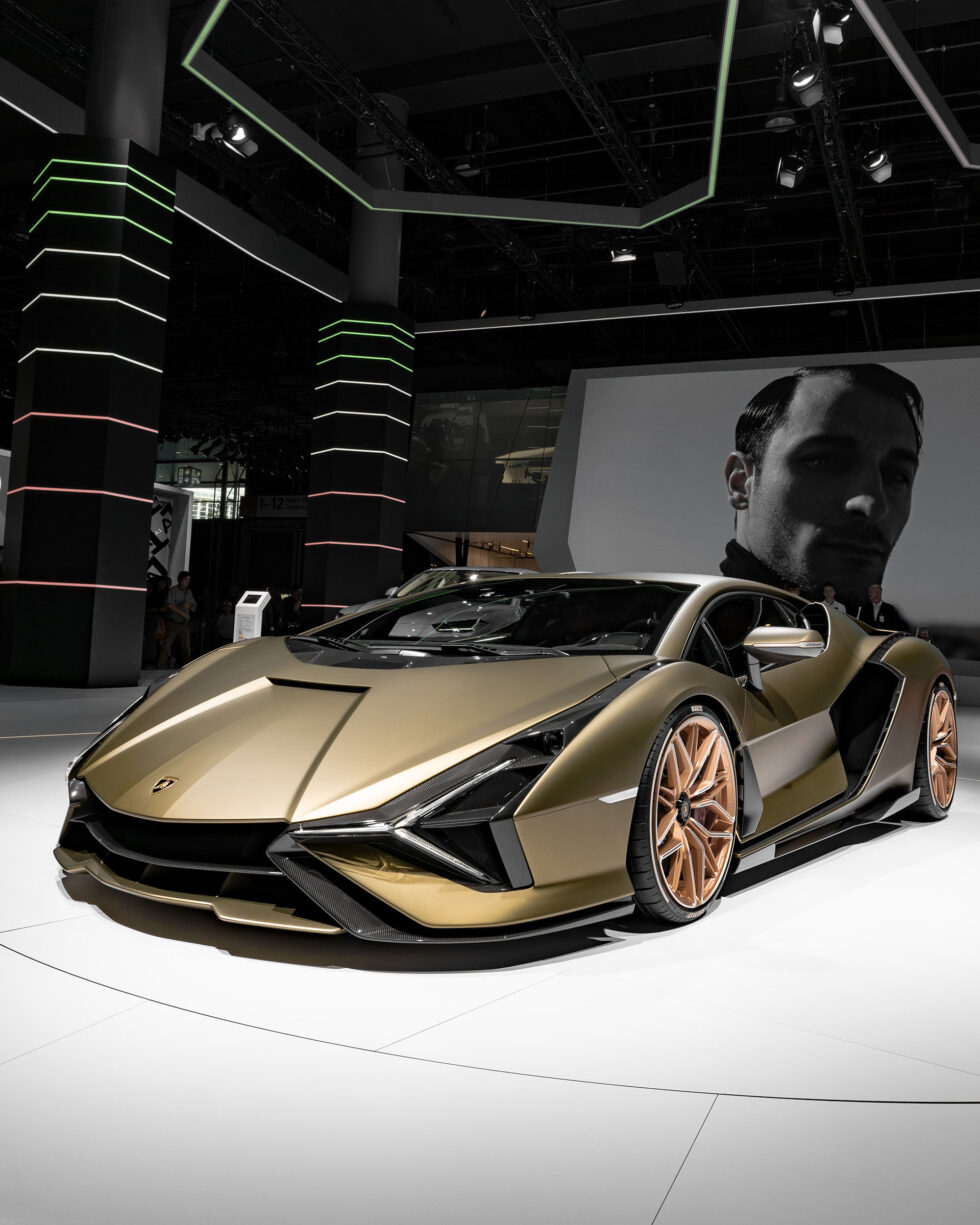 Hypercars
Hypercars are models with peak performance V8, V12, or W16 engines with prices over $1,000,000 (USD) and production runs of less than 500.
Lamborghini's Hypercars
Lamborghini has made a few limited-run hypercars such as the Sián, Reventon, Sesto Elemento, Veneno, Centenario, and Essenza SCV12.
Competitors Hypercars
Cars that compete with Lamborghini specialty cars are:
LaFerrari
McLaren P1
Buggati Chiron
Pagani Huayra
Porsche 918 Spyder
Koenigsegg Agera
Aston Martin Valkyrie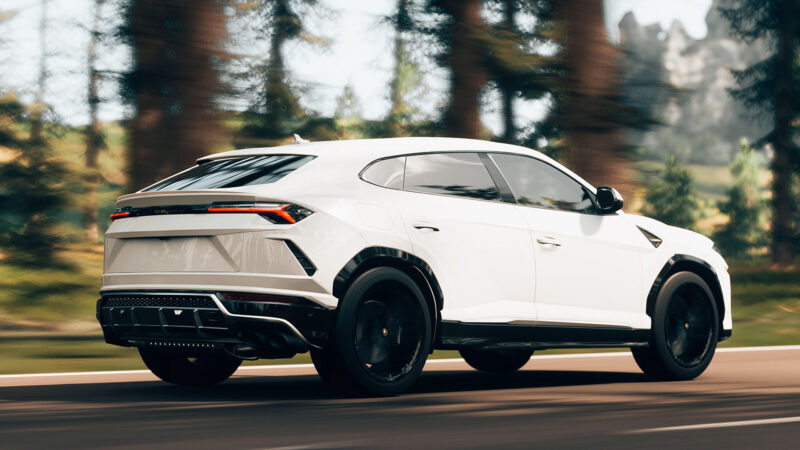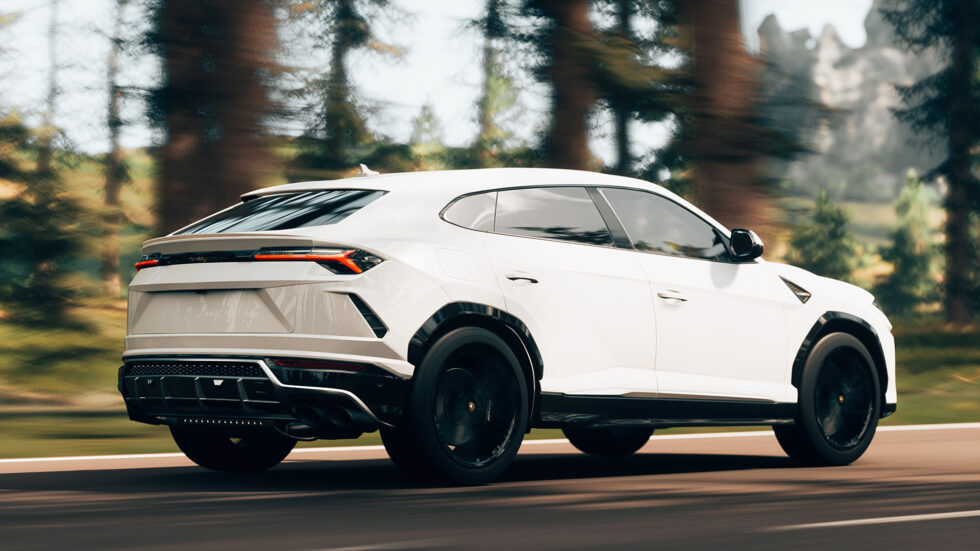 Exotic Sport Utility Vehicles
Recently, exotic car companies are making Sport Utility Vehicle with much more power and exclusivity than the typical SUV.
Lamborghini's Exotic SUV
Lamborghini makes an exotic Sport Utility Vehicle called the Urus. Lamborghini made the LM002, a wild SUV, decades earlier.
Competitors Ultra Luxury SUVs
Cars that compete with Lamborghini's exotic SUV model are:
Aston Martin DBX
Bentley Bentayga
Maserati Levante Trofeo
Mercedes G-Class
Rolls-Royce Cullinan
Ferrari Purosangue
Lamborghini Main Competitors
Below is an ordered list of car brands that would regularly compete with Lamborghini. It's hard to say these brands are competitive as they all do their own thing in their unique way, and buyers who love them don't feel one is a substitute for the other.
Ferrari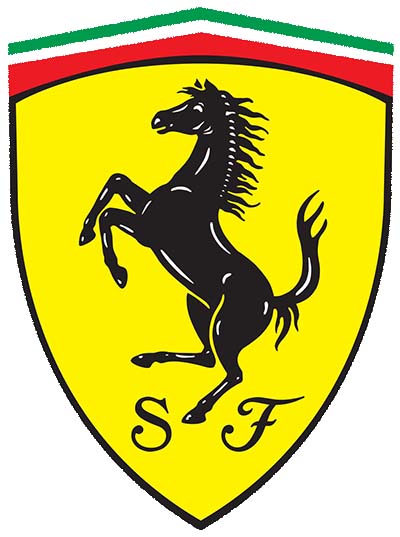 Ferrari is the original competitor of Lamborghini. Even before Lamborghini had made a car, the two Italian car brands were competitors; Ferrucio Lamborghini was motivated to start making cars after a blowout argument with Enzo Ferrari.
From the beginning, the exotic car brands had different approaches: Ferrari were roadworthy race cars while Lamborghini's were more comfortable and stylish grand touring cars. Over the years, they have come together with Ferraris getting easier to drive and take to car shows, and Lamborghinis began looking like racecars beginning with the Countach.
Ferrari was spared the fate of other Italian car brands Fiat, Maserati, Lancia, and Alpha Romeo, all of which went to Fiat-Chrysler in a merger. Ferrari was quickly spun out and is now the property of EXOR, a dutch holding company.
Ferrari has products that compete with Lamborghini in all market segments except SUVs, with Ferrari chairman Sergio Marchionne saying, "you'd have to shoot me first [before there would be a Ferrari SUV.]" But now there are strong rumors that that Ferrari will make an SUV for the 2022 model year named the Purosangue.
Ferrari sells the 488 GTB to compete with the Huracán.
McLaren

McLaren came onto the exotic car market quickly and ferociously in 1992, compared to Lamborghini, which made its first car in 1963. McLaren has been around since 1963 as well, but strictly as a racing team and racing part manufacturer.
Most companies who enter the exotic car market have a brand problem: they don't have the brand recognition or clout to compete. Not McLaren. With their racing pedigree and a revolutionary product (the McLaren F1), they were instantly seen as a credible supercar maker. The McLaren F1 held the highest top speed recorded in a production car from 1993 until 2005, when the Bugatti Veyron topped it.
But after initial success and fanfare, McLaren cars went dormant. They lent their name and expertise to Mercedes to make the Mercedes-Benz SLR McLaren in 1999. But the brand became what it is today with McLaren Automotive in 2010.
Now they have cars to compete with the Lamborghini Huracan and the limited-run hypercars like the Lamborghini Sian.
McLaren offers entry-level exotic sports cars such as the 720S and the 570S. McLaren staple cars traditionally have performance that competes with Lamborghini and Ferrari's supercars at prices for their entry-level vehicles.
McLaren specialty models like the P1, Senna, Speedtail, and Elva are limited-run hypercars that grace the covers of magazines and the garages of collectors who treat them as investments.
McLaren is ahead of Lamborgini in offering hybrid supercars and hypercars. Lamborghini just had its first hybrid car with the Sian FKP 37, and is rumored to introduce hybrid drivetrains to its production cars as McLaren and Ferrari have.
Aston Martin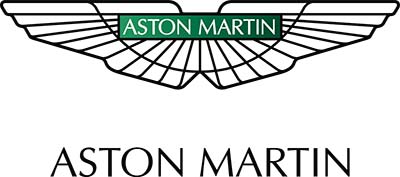 Comparing Aston Martin and Lamborghini is an example of how the exotic car market is structurally different than the traditional car market. While someone may be happy with driving home either a Toyota or Honda depending on the products and the prices, a typical exotic car buyer interested in a Lamborghini is not considering an Aston Martin if he can get a better deal.
But Aston Martin and Lamborghini have the same business model (limited production vehicles) and have products in all the market segments that Lamborghini does (exotic sports cars, supercars, hypercars, and SUVs.) So while their products aren't substitutes, they are competitors.
Aston Martin is a brand offered by the company Aston Martin Lagonda. The other brand they own is the dormant luxury car brand: Lagonda. Where parent companies own Lamborghini and Ferrari, Aston Martin Lagonda is publicly traded on the London Stock Exchange.
Aston Martin recently experienced a leadership change and is now exploring mid-engine cars and hybrid power trains, which is a departure from their front-engine, naturally aspirated heritage.
The Aston Martin DB11 and Vantage compete with the Lamborghini Huracán in the exotic sports car market. The Lamborghini Aventador is often compared to the Aston DBS in competitions of supercars. Aston Martin regularly produces million-dollar hypercars (like the Valkyrie and the One-77) as Lamborghini does. The Aston Martin DBX is the SUV that compares to the Lamborghini Urus.