Photo by Brian Snelson via Wikipedia (modified)
Stats
Top Speed: 183 mph (296 km/h)
Drag Coefficient: 0.42
Body Construction: Aircraft-Grade Aluminum
Frame Construction: Tubular Spaceframe
The Lamborghini Countach in Media
Movies
The Wolf of Wall Street
The Lamborghini Countach was featured in The Wolf of Wall Street, wrecked by Leonardo DiCaprio's character Jordan Belfort, a real-life person. The production wrecked an irreplaceable white Countach.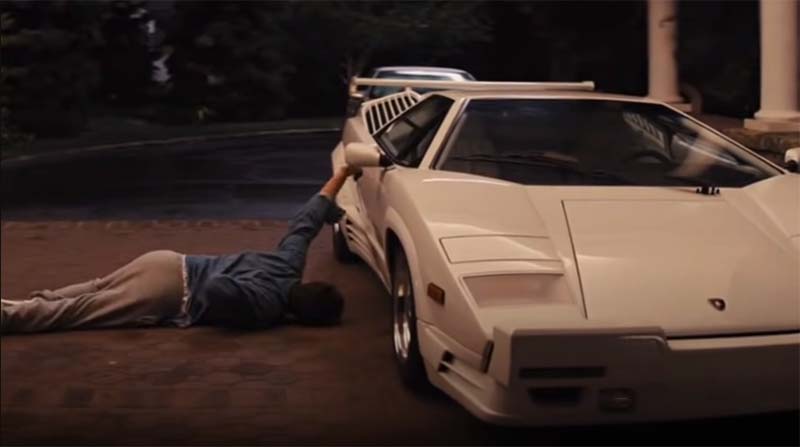 Rocky IV
Rocky Balboa has a red Lamborghini Countach parked behind his Jalpa and robot (?!).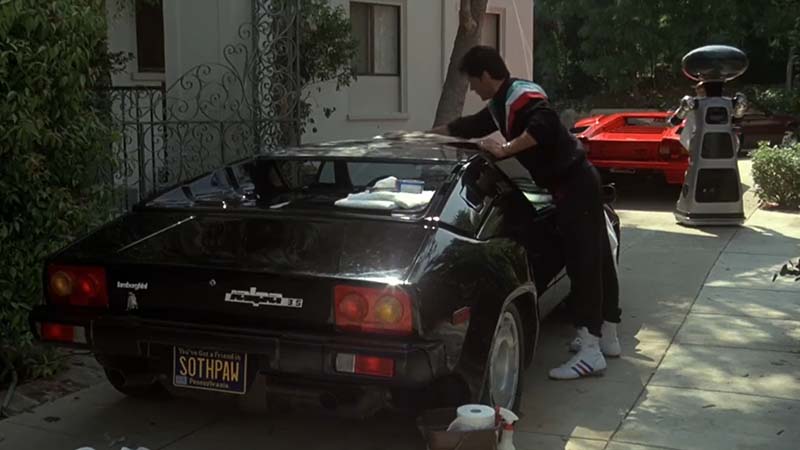 Learn more about Lamborghinis in the movies.
Lamborghini Countach in Video Games
Lamborghini Countach in Grand Theft Auto
The Pegassi Torero in GTA is based on the Countach.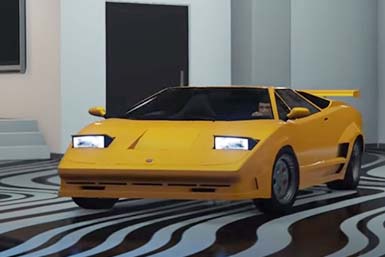 Learn about other Lamborghinis you can drive in various GTA games.